"Resiliency from Trauma" a 2021 Mary Morris Leighton Impact Series Event
October 20, 2021 @ 7:00 pm

-

8:00 pm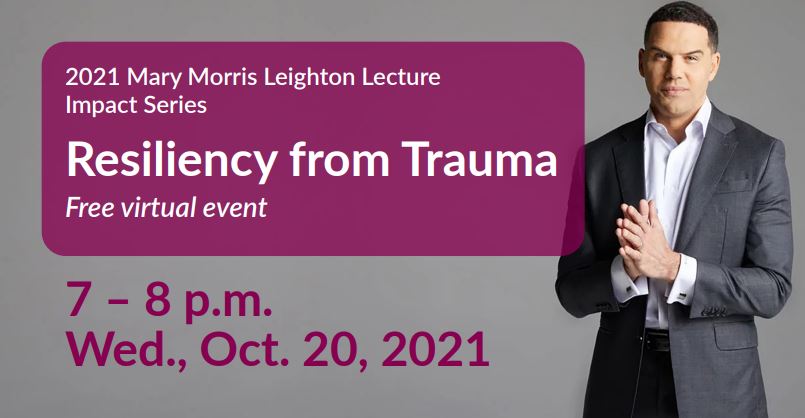 FREE EVENT! Register here:https://www.eventbrite.com/e/resiliency-from-trauma-a-2021-mary-morris-leighton-impact-series-event-tickets-161521349705
Join us for an hour with Steve Pemberton, Chief Human Resources Officer, and Best Selling Author. Steve will present his his resiliency story, followed by a question and answer period on October 20, 2021 beginning at 7:00 pm (EST).
Steve Pemberton is considered on of America's most inspiring business and HR leaders with a triumphant life story, defying seemingly insurmountable beginnings. As told in the major motion picture and a acclaimed, best-selling memoir, A Chance in the World, adversity only fueled his desire to become a man of resilience, determination and vision. Steve found success as a corporate executive, innovative diversity and inclusion thought leader, visionary youth advocate and acclaimed speaker devoted to inspiring and helping others.
Through the years, Steve has not forgotten those who helped him or the lessons of service and integrity that mentors instilled in him. As a passionate human rights champion, he has made equality, access and opportunity the foundation of his personal and professional life.