Beyond the Bridge: Kevin Hines in Pursuit of Mental Health
October 8, 2019 @ 10:00 pm

-

October 9, 2019 @ 12:30 am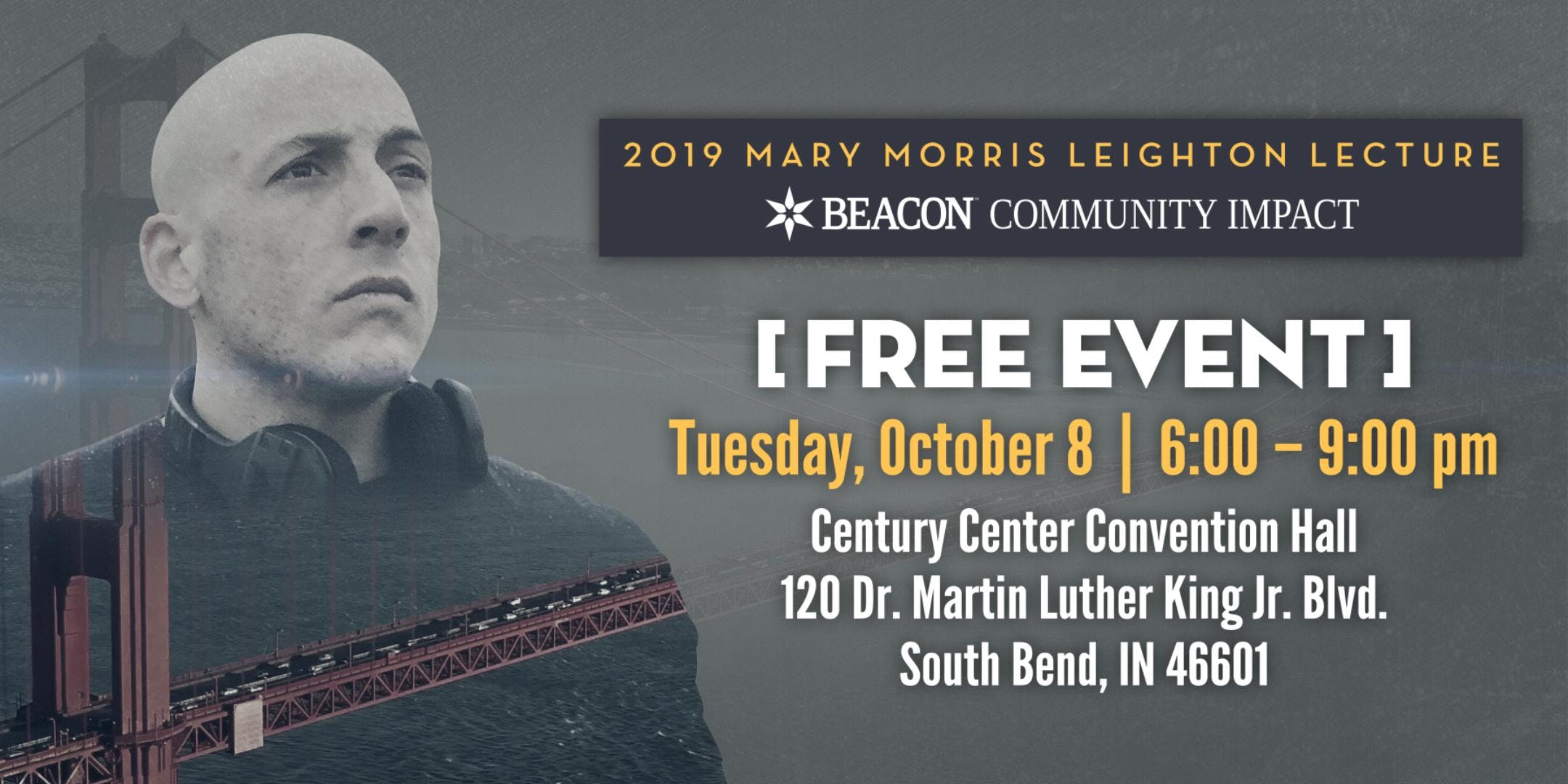 Beacon Community Impact's Mary Morris Impact Series welcomes Kevin Hines to the stage to talk about mental health. #YouMatterMichiana
In support of mental health awareness in our community, Beacon Health System invites you to a free presentation featuring Kevin Hines, brain health advocate and storyteller.
This event is part of the Mary Morris Leighton Impact Series, made possible by a generous gift to Beacon Health Foundation from the Leighton-Oare Foundation.
His story has positively impacted millions of lives around the world
At age 19, Kevin Hines attempted to take his life by jumping from the Golden Gate Bridge.
Today, Kevin dedicates his life to saving lives by spreading the message of hope and sharing his art of living mentally well. A world-renowned mental health advocate, motivational speaker and author, he is one of the most respected and admired voices of lived experience.
Kevin's story is a remarkable testament to the strength of the human spirit and a reminder for us to love the life we have.